5224 RGD Mape flow pack with Upmatic tray feeder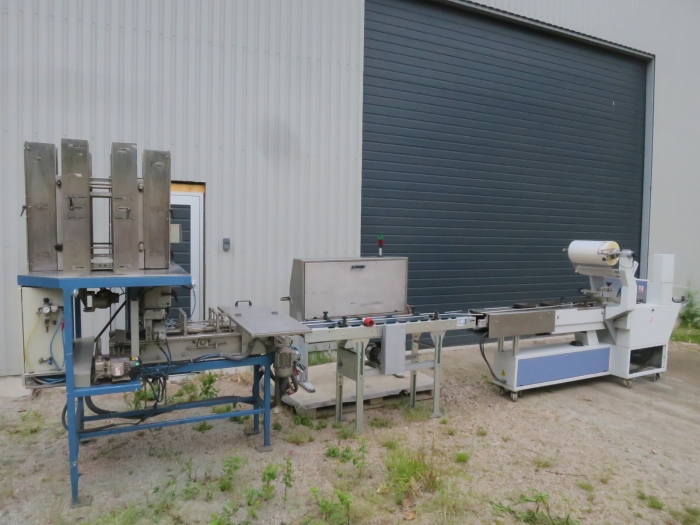 RGD Mape VR1 Flowpack with tray feeding line

RGD Mape VR 1 RGD mape packaging line, flow wrap flowrap line for packing of fruits and vegetables in trays. Also useful for other components. RGD Mape VR-1
Have gone in apples, that have been packed in paper trays.
consist of:
Upmann Upmatic 606-4E 606 tray feeder punnet filler. Upmatic Denester. Can be connected to weigher as well. Year model 2004.
Have feeding trays of paper but can do all variants. Length: 190-255. width 145-165 mm height max 75 mm
conveyor belt, useful for manual feed of product in trays.
RGD Flow pack model RGD MAPE VR1 BIS F Mape Cargador year model 2005.
second transport conveyor for ready trays.
Printer is included that need look over
Line is very little gone.
Please contact us for more info and price!