4613 Asa-Lift Chives harvester STM-100 PU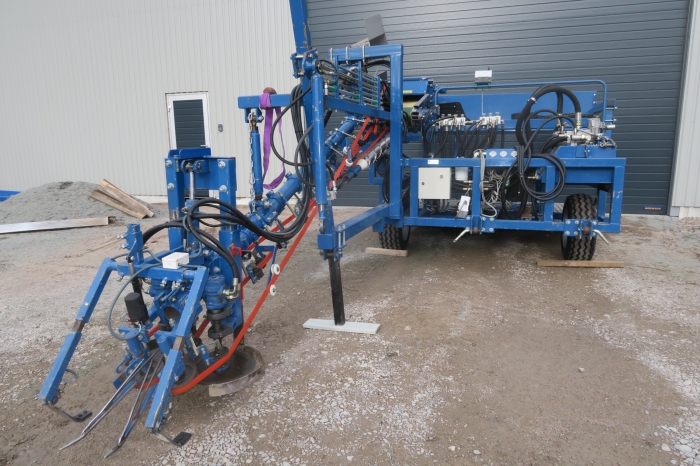 perfect condition

Asa-Lift Chive harvester STM 100 PU Asalift
three point machine (+attachment below tractor for tilting the machine)
Automatic height adjustment.
Equipped with cutting discs for cutting the Chives directly on the machine.
(this equipment could be demounted.)
Perfect for harvesting of industry chives for freezing.
Equipped with conveyor belt for filling directly in boxes on the machine.
Could be adapted for other crops.
Machine is in a perfect condition.
Please see the acual machine running below:
Please contact us for more info and price!