5301 Sfoggia Thema fertilizer unit NEW MACHINE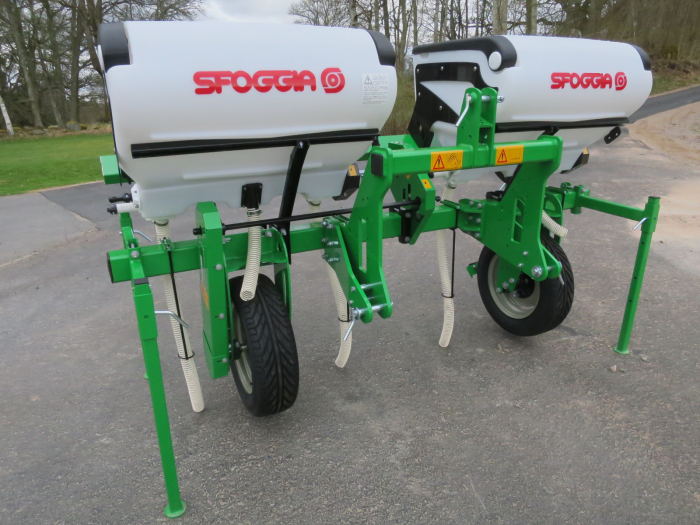 for vegetables, berries etc. DIRECT AVAILABLE!

New Sfoggia fertilizer unit for row fertilizing of crops like strawberries other berries vegetables etc.
Rear mount (other variant for front mount is available.)
Adjustable row distance.
Mounted now with 6 outlets.
2x250 liter fertilizer units
150 cm cc wheels, adjustable
Mechanical drive
adjustable fertilizer discharge.
New machine in stock direct available!
Italian quality machine
stockage
Please contact us for more info and price!