4750 RAPI plastic film loosener remover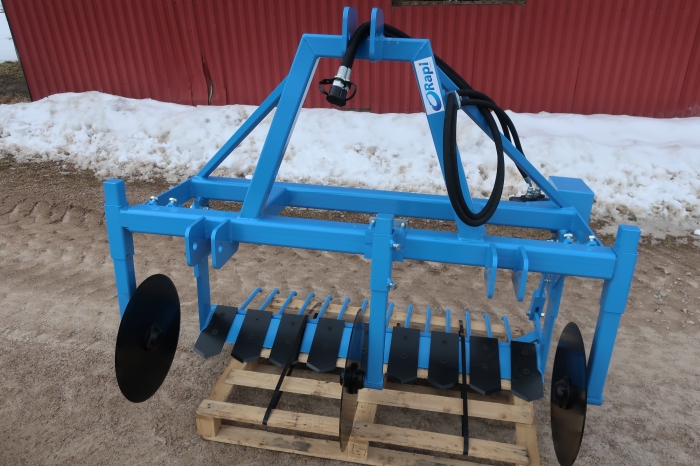 example for strawberries

Rapi plastic film loosener remover for plastic film. Plastic mulch retriever / plastic mulch lifter.
For example useful for strawberries.
Available in 1200 and 1450 mm width.
Hydraulic driven agitator / shaker to separate plastic from the soil.
As standard with two discs mounted at the sides. (can be extra equipped with 1-2 pc extra in the middle.)
New Machine!
Please contact us for more info and price!