5158 PPM carborundum peeler 3 m / complete peeling line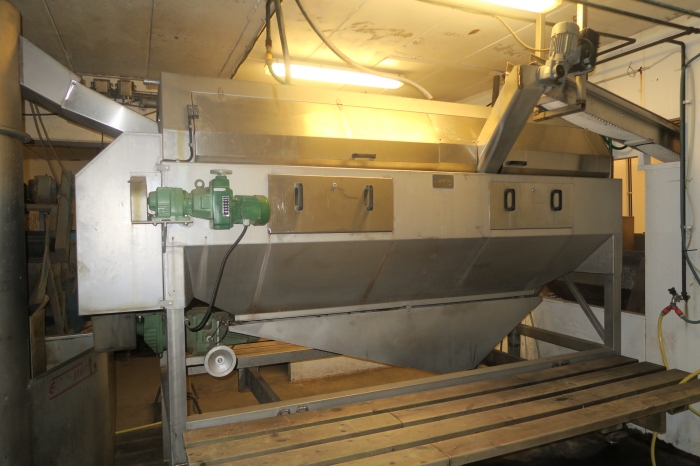 can be sold as complete line or as single machine

PPM / Ekomatic peeling line, can be sold as complete line or part for part.
Consist of:
EMVE box turner with feeding bunker.
Eko-matic destoner ensteiner vertical screw destoner.
PPM AP 3003. HS SS PPM carborundum peeler Year 2009 little gone. 3 m carborundum rollers.
Ekomatic feeding bunker
EMVE inspection table
Return conveyor for return peeling.
Ekomatic water bunker for adding chemical
Ekomatic feeding conveyor
Ekomatic grader for peeled potatoes.
Ekomatic storage bunker for peeled potatoes. (This is end machine of line)
Ekomatic machines are year model 2013.
PPM peeler is year model 2009.
Complete electric cabinet.
Complete good line for peeling of potato and root vegetables.
Please contact us for more info and price!