5324 EMVE BE6000 paper bagger with Newtec 2009XBG weigher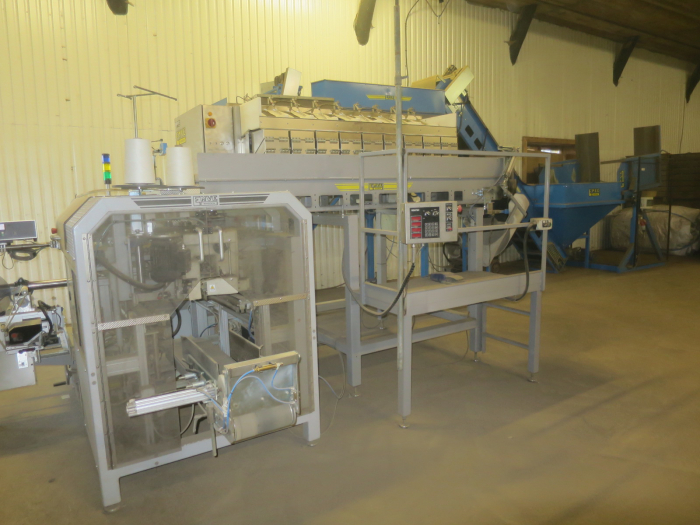 Complete line with box turner, inspection year 2012, little gone

EMVE BE 6000 paper bagger bag opener för paper bags. With Newtec 2009XB linear mutlihead weigher with high capacity.
Year model 2012
Very little gone line, total only packed 900 ton since new.
Mectec printer for label
Complete line consist of:
EMVE box turner hydraulic version BT H800 for 1000 kg boxes. Hydraulic.
EMVE Feeding bunker elevator
EMVE inspection table roller table for manual sorting with plantform and waste disposal
Cross conveyor / plain conveyor for feeding to Newtec weigher
Newtec 2009 XB G / Newtec 2009 XBG linear weigher with reversible cross conveyor (The weigher is also adapted for carrots.)
EMVE BE6000 paper bagger 1-10 kg.
Mectec printer
EMVE bag conveyor / sack conveyor
Whole line very little gone in very good condition.
Please contact us for more info and price!