5279 Newtec 2012 B 2012B linear weigher potato onion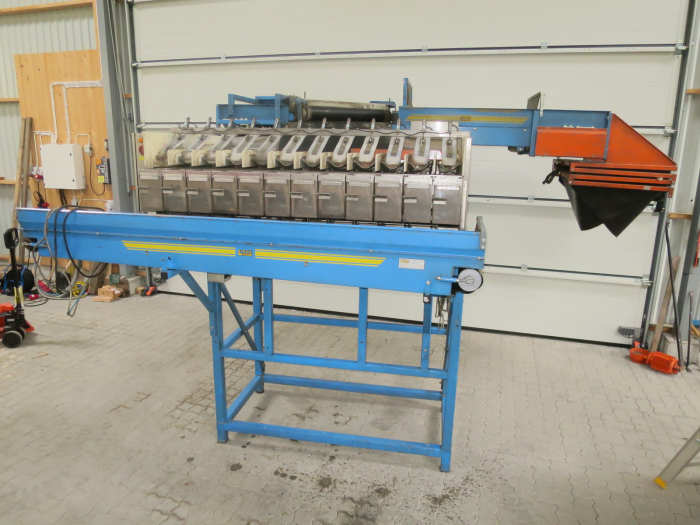 Newtec 2012 B computer weigher potato weigher for potato and onions etc.
2012 12 head with B type, wider that standard Newtec 2012 (but narrower than Newtec 2012XB)
With infeed plain conveyor and reversible cross conveyor.
(motor for infeed conveyor is included, just demounted for transport.)
Please contact us for more info and price!