4347 Daumar PA-25 multi weigher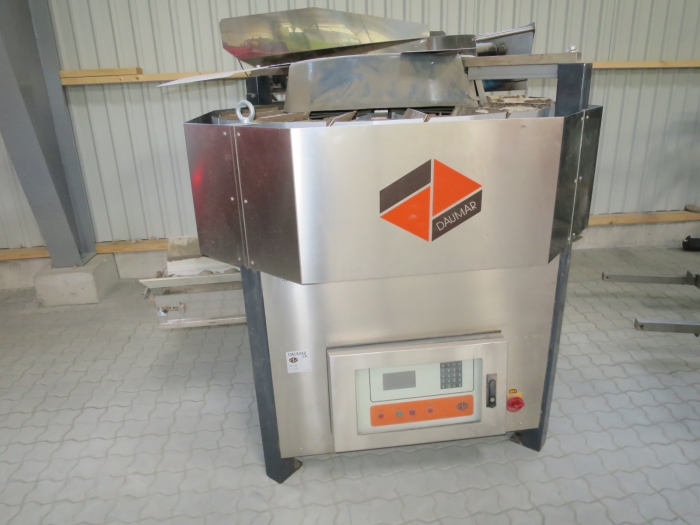 with feeding elevator in very good condition.

Daumar PA 25 multi head weigher with high capacity for example to potatoes, citrus fruits like oranges, onions etc.
Double outfeeds (for feeding to 2 different packaging machines.)
Including is feeding elevator 400x4000 mm.
Machine is in very good condition, little used.
Can be connected to big variety of packaging machines, for example we have an Daumar Xarpa -31 that can be sold as complete package: http://www.andershornstein.se/machines/machines-for-potato/potato-weighing-and-packaging/4040-daumar-xarpa-31-net-bagging-machine-year-2009/937/
Please contact us for more info and price!