4114 EMVE packaging line for paper bags - SOLD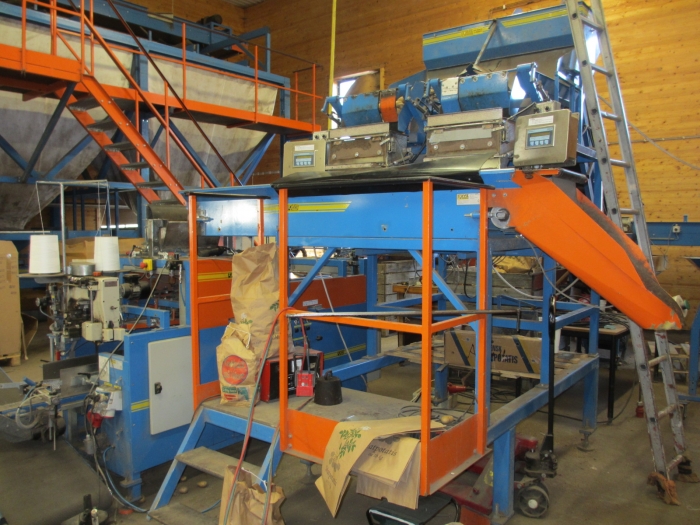 complete EMVE packaging house equipment no 4111-4114

Complete EMVE packaging line with double head weigher and EMVE paper bagger, octabin/ box filler, inspection table and soil adding aggregate etc. Part of whole packaging house with number 4111-4114.
All parts could be sold together or as parts.
Consist of:
EMVE feeding elevator
EMVE inspection table roller table for manual sorting.
EMVE soil adding machine, it is possible to work without this machine.
EMVE plain conveyor with outtake for weigher and box filler. At the end fall breaker for filling into boxes etc.
EMVE feeding conveyor to double head weigher
EMVE twin head weigher with SEG weighing instrument with reversible cross conveyor for feeding to either:
EMVE BE5000 paper bagger with Newlong Stitcher and bag conveyor,
or at other side of weighing conveyor for filling sacks, bags, boxes etc.
EMVE stitching sewing line with Newlong Stitcher.
EMVE octabin filler / big box filler with electrical fall breaker. Double feeding conveyors.
The line is in good condition, Could be sold complete as above or as separately items.
Please contact us for more info and price!