3819 EMVE stainless steel washing line - SOLD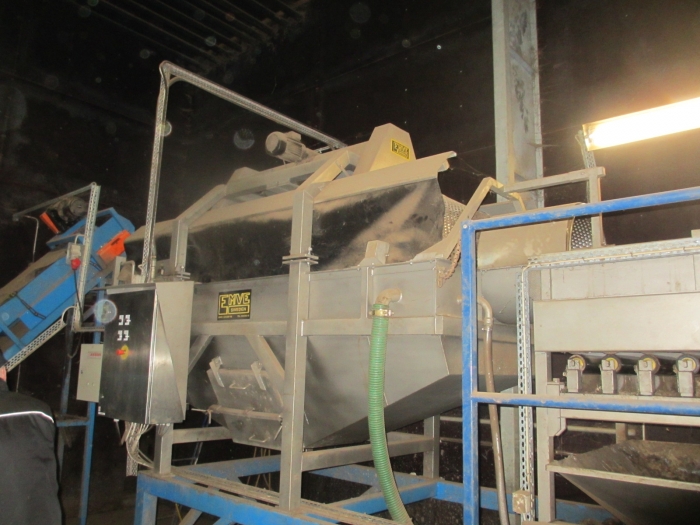 complete line in VERY GOOD condition

EMVE washing line for potato and other root vegetables. Stainless steel line in very good condition, has gone little.
Consist of:
Emve hydraulic box turner.
EMVE hopper with feeding conveyor
EMVE conveyor for feeding to:
EMVE stainless steel drum washing line WE DW 1000 (1000 mm diameter, 2500 mm drum length +800 mm outfeed drum.
EMVE stainless steel drier table WE DM 1000 (1000 mm wide with 10 pc of felt drier rollers.)
EMVE inspection table for manual sorting of crop.
Also included is a sedimentation hopper for taking out soil etc. connected with the washer.
Please contact for more info!
Please contact us for more info and price!