5666 Schouten potato sorter 10-25 ton/hour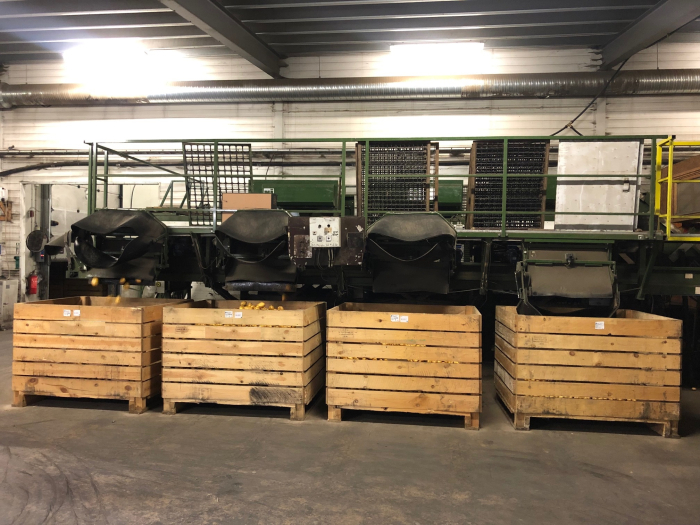 4 sizes Schouten potato grader also for onion

Schouten potato sorter. Schouten potato grading line with high capacity.
3 Units with 4 sizes.
Double set of Sieves 100x80 cm.
With infeed conveyor and cross conveyor belts.
Fall breakers for box filling.
High capacity
Control box
Full set of sieves for potatoes.
Year model 2011.
Direct available.
Please see it running here:
Please contact us for more info and price!