4112 EMVE diabolo grading line with inspection etc - SOLD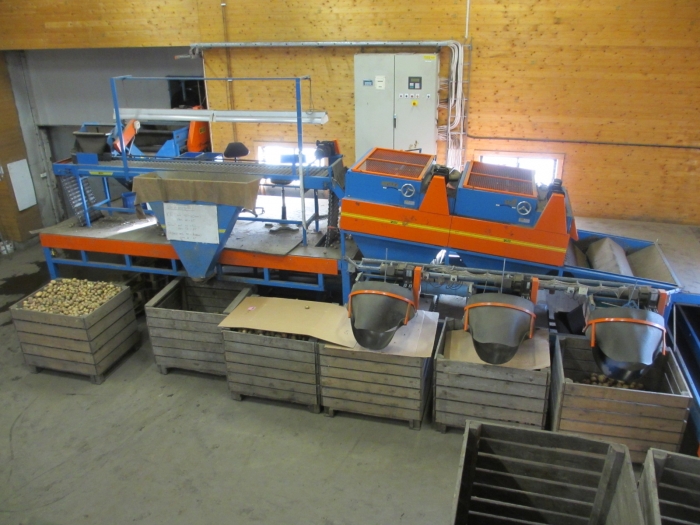 complete EMVE packaging house equipment no 4111-4114

Complete EMVE diabolo grading line. Part of whole packaging house with number 4111-4114.
All parts could be sold together or as parts.
Consist of:
EMVE feeding conveyor from drier table
EMVE inspection table / sorting table
EMVE diabolo grader 1200 mm with two modules for three grades.
EMVE cross conveyor with fall breakers for filling into big boxes.
Alternative the potato goes to the double conveyor (2 part conveyor) for feeding the elevator to the ready storage system.
The line is in very good condition, Could be sold complete as above or as separately items.
Please contact us for more info and price!