3762 EMVE diabolo roller grading line - SOLD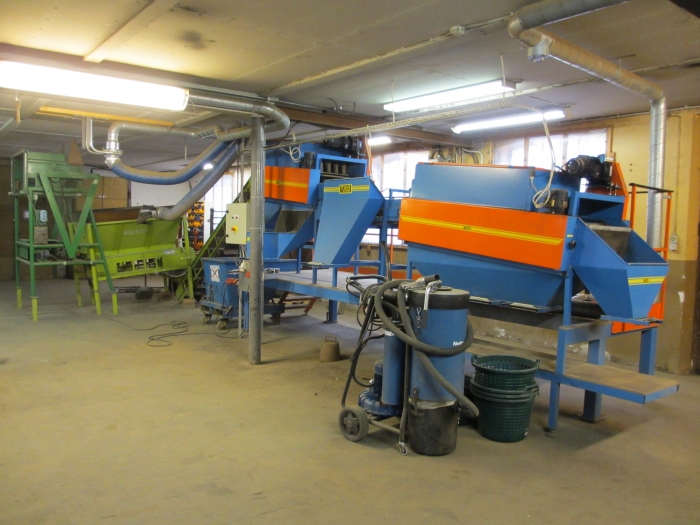 Complete line

Complete Potato and onion grading line with EMVE diabolo grader.
Box turner with SKALS bunker.
SKALS feeding conveyor
EMVE soil removal rollers with EMVE diabolo grader.
EMVE inspection table for manual sorting.
EMVE diabolo grader for sorting into three sizes.
Complete Electric panel with platform is included.
Has gone little, very good condition.
Please contact us for more info and price!