3630 Skals potato sorter kombi - SOLD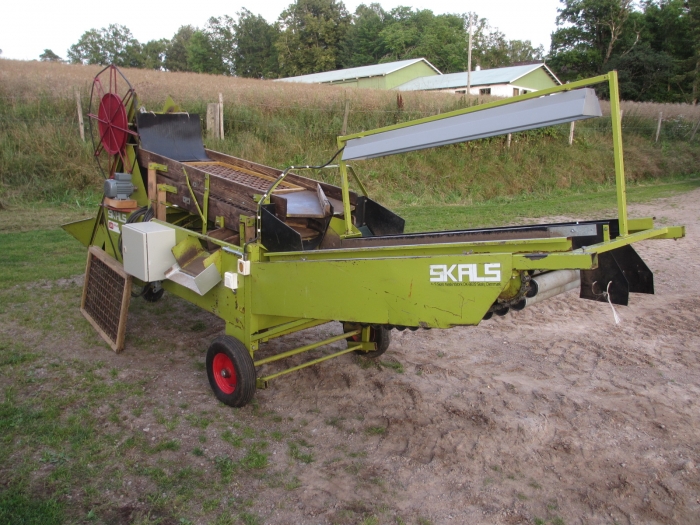 Skals potato sorter / grader kombi.
Equipped with feeding elevator conveyor, potato grader, inspection table for manual inspection.
Sieves 100x50 cm. Pvc covered with dimensions 35,40,45,50 mm.
Equipped with variable frequence of the grader.
Good condition.
Please contact us for more info and price!