3620 SKALS potato sorter combi - SOLD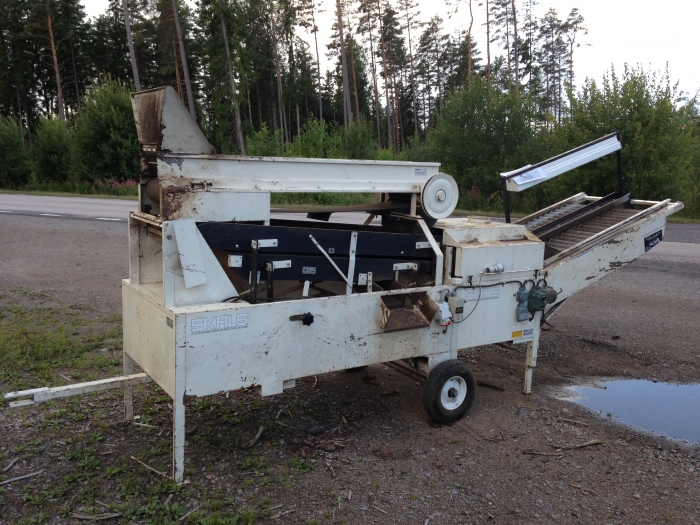 with brusher and inspection table

Skals combi potato sorter potato grader.
Feeding conveyor
Grader with different sieves.
Brushing machine.
Inspection table.
Equipped with equipment for filling into bags.
Can be sold complete together with a bunker feeding hopper and hydraulic box turner.
Good condition, the line has gone little.
Please contact us for more info and price!