3523 EMVE complete potato screen grader line - SOLD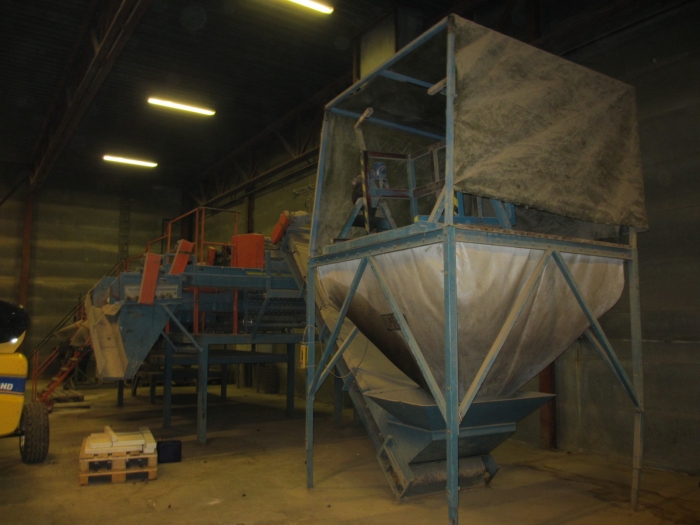 Box turner and grading into 5 sizes

Emve potato grading line, screen grader
Consist of:
EMVE box turner placed on hopper.
Feeding elevator
Roller cleaner 1500 mm wide.
3 pc of screen graders 1500 mm wide.
1 pc of screen grader 800 mm wide (on the end.)
Cross conveyors that are reversible mounted under the screen graders.
Many screens is included and a complete electricial installation.
Please contact us for more info and price!