3349 EMVE complete diabolo roller grader line - SOLD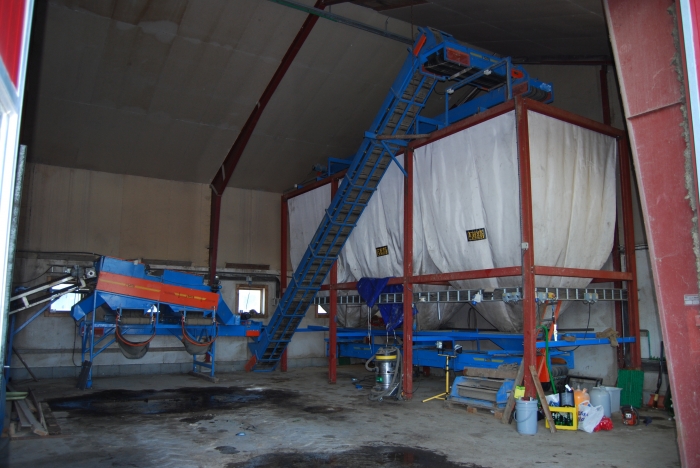 with storage bulkfillers, hopper and more

Complete line in good condition.
Miedema receiving hopper with box turner, soil removal rollers and grader for small potatoes.
EMVE diabolo sorter / grader for three sizes.
Elevator up to three storage bins 10 tons each equipped with fall breakers.
The whole line is in good condition.
Download more pictures (PDF)
Please contact us for more info and price!