3330 EMVE potato grader "big line"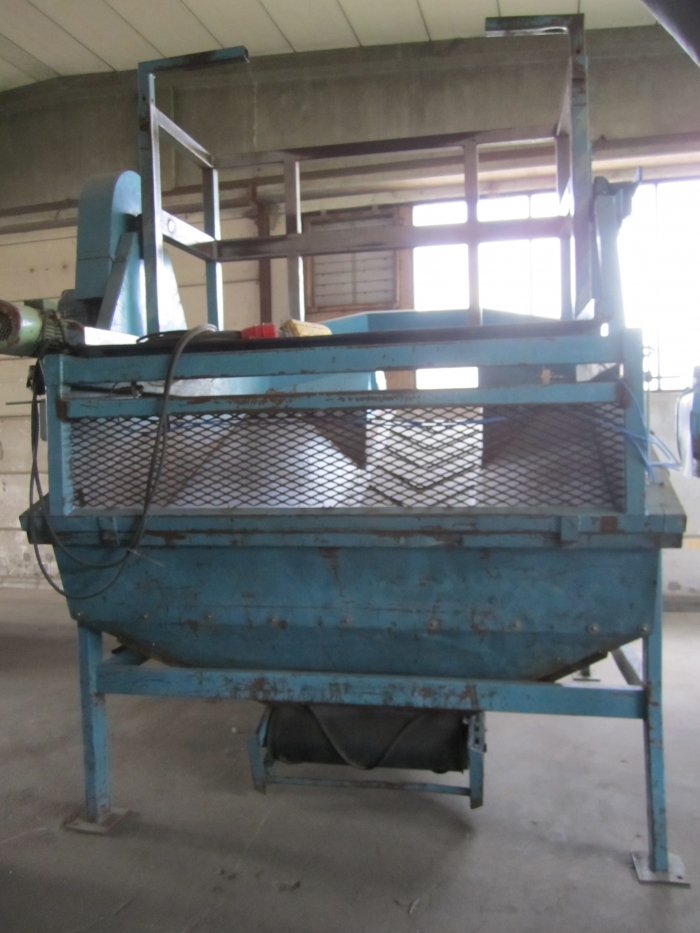 Box turner (for 160 cm wide boxes) and hopper with feeding.
Hopper feeding into 120 cm wide screen grader (different webs included).
Feeding into the big grader.
Grader (Shaker, pulsating model) for grading up to 5 different fractions. A wide range of graders is included (Dimension 130x210cm.)
Feeding into the very big inspection central with four big inspection tables for manual sorting of the different fractions.
Download more pictures (PDF)
Please contact us for more info and price!