5550 Baselier ridging cultivator 4x75 cm NEW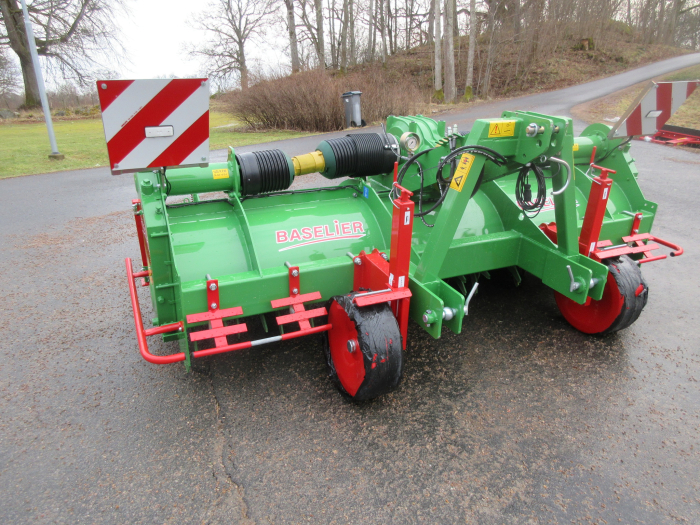 NEW stock machine direct available

NEW Baselier 4FKBW310 full width cultivator (with removable knifes for ridging cultivator.)
complete set with knifes included. (demounted for ridging cultivation.)
Heavy duty knifes for stony conditions.
NEW stock machine, direct available. Year model 2022.
Hydraulic adjustable pressure on ridging hood
Double drive with 310 hp gearbox. 1000 rpm pto.
Stainless steel high speed plates with plastic plate.
Stainless steel inside covered
Light and road marking plates
Same machine type in operation in Sweden 2021:
stockage
Please contact us for more info and price!