5483 Struik haulm topper 4 row x 85 or 90 cm - SOLD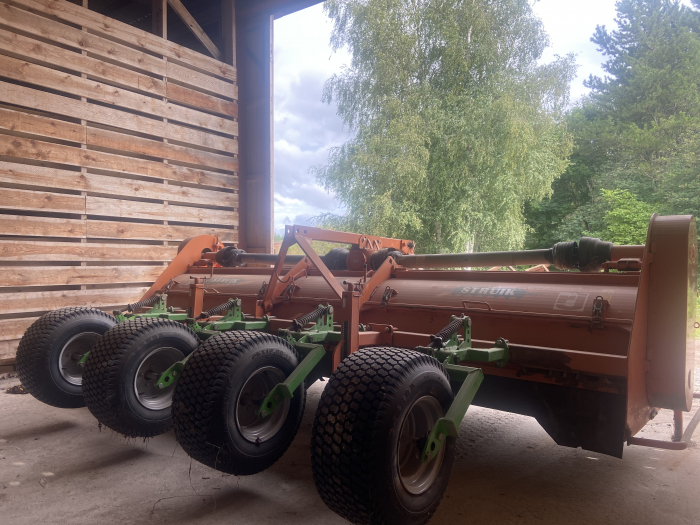 Struik 4LKFA90 with low press tires

Struik haulmtopper flailer 4 row.
Struik 4LKFA90
Now on 4x82,5 m row distance. can be adjusted to 4x85 or 4x90 cm.
1000 RPM gearbox
Combi front and rear mount
Year model 2011
AVR Rafale low press tires for prevent green potatoes
Good condition
Please contact us for more info and price!