5185 Miedema front fertilizer unit 4 rows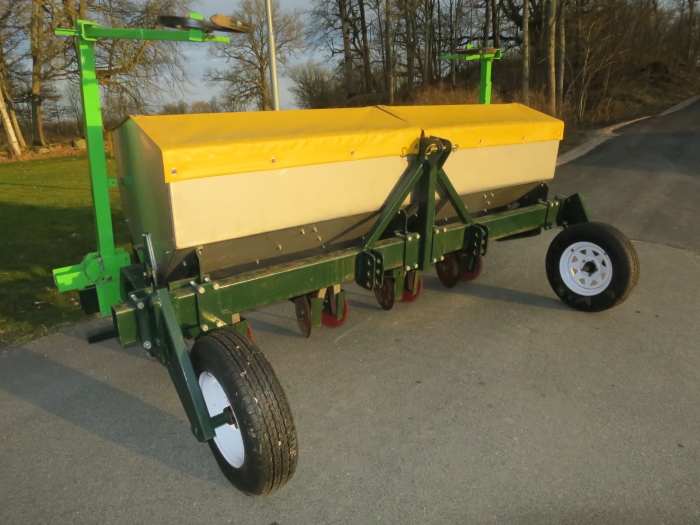 disc tines adjustable row distance

Miedema structural (prototype) row fertilizer unit front fertilizer for potato planter for be able to combi planting potatoes etc.
Now standing on 4x70 cm can be adjusted to 4x75 cm.
Only gone 1 season., very good condition.
disc fertilizer tines.
Stainless steel fertilizer units.
Please contact us for more info and price!