5180 Cramer Junior spezial super F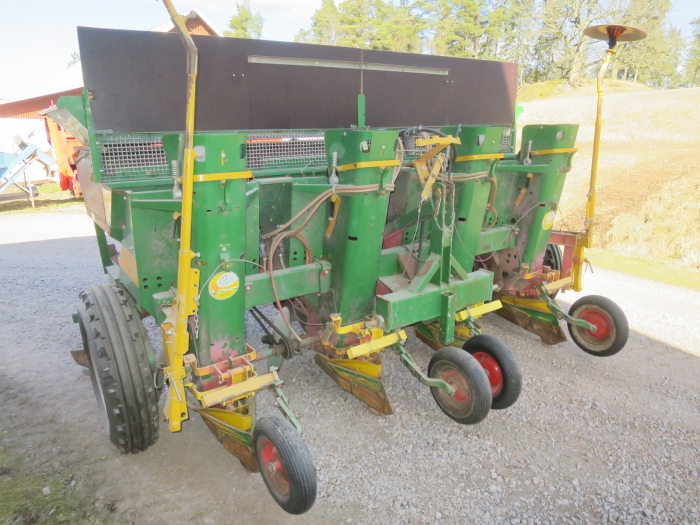 Cramer potato planter 4x75 cm

Cramer potato planter 4 row.
4x75 cm row dsitance.
Extra cups
Equipped for spraying applicator. (for connect to external tank and pump)
Feeding belts for gentle planting. (Can also be used then for early crop with manual feeding.
Little gone in good condition.
Please contact us for more info and price!