4598 Koningsplanter 4 row potato planter AS NEW - SOLD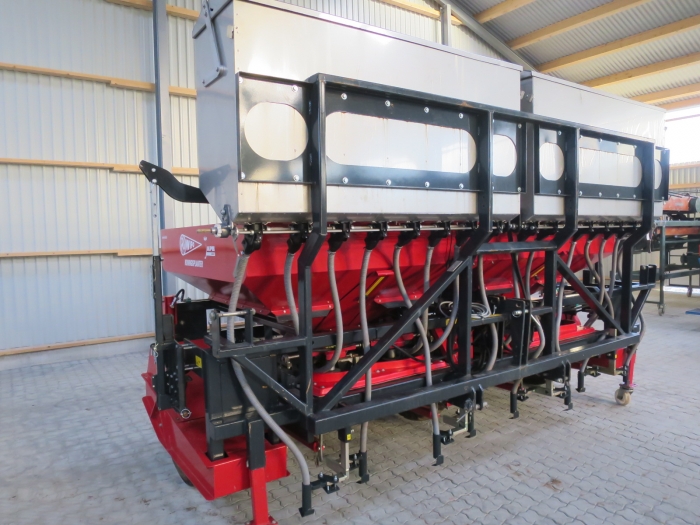 trailed, fertilizer, spraying applicator

WIFO koningsplanter Konings potato planter combi planter belt planter
Modell AP 490 Wifo Koningsplanter AP490
Perfect for pre-grown potato seed.
Standing on 4x90 cm row distance.
Stainless steel fertilizer box with capacity of 1800 liter.
Spraying applicator with Hardi tank.
Disc ridgers
Hydraulic row markers.
Counting control unit with sensor sets.
Demo machine, as new. Year model 2014.
Please contact us for more info and price!