5498 Buffer hopper for potato for wheel loader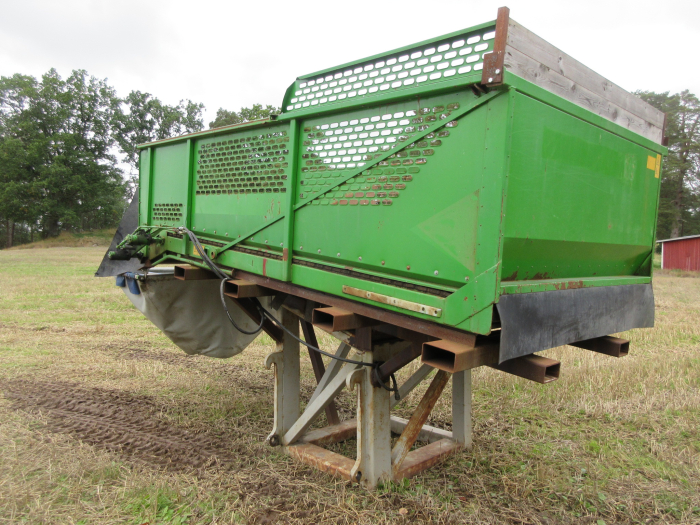 for potato and onion harvester

Special build potato bunker build from bunker from potato harvester. Wühlmaus bunker
Useful for unloading of potato and onions to reach higher capacity on the harvester and good capacity of boxes instead of handling of potato through receiving hopper and box filler.
Useful for industry potato and starch potatoes.
Fall breaker for box filling.
For wheel loader wheeled loader loader with Volvo quick coupler.
1 double acting valve needed.
Download more pictures (PDF)
Please contact us for more info and price!