5208 Grimme SE75-30 potato harvester - SOLD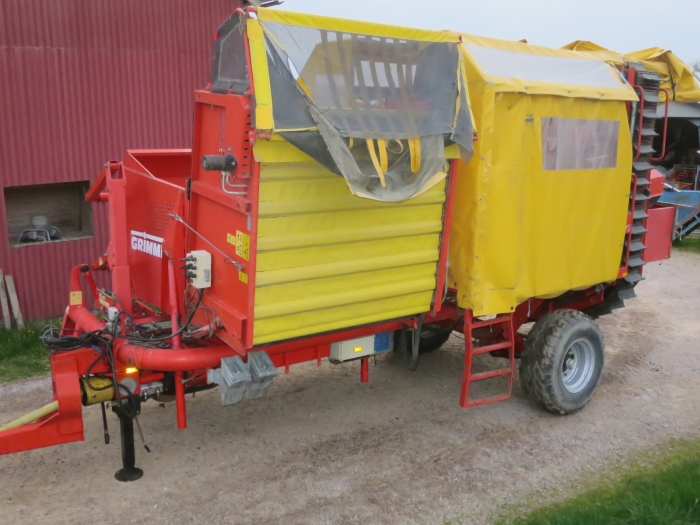 Own hydraulic, small potato bunker with elevator

Grimme potato harvester Grimme SE 75-30
year model 2000.
Own hydraulic system
Small potato sorter with own elevator for it. Missing belt in bunker (due to picture)
Missing at side openable side door plate. (due to picture)
3 step gearbox.
wheel steering.
Box filling device.
Tent, need some repair.
Please contact us for more info and price!