4603 Dewulf RQ3060 2 row potato harvester - SOLD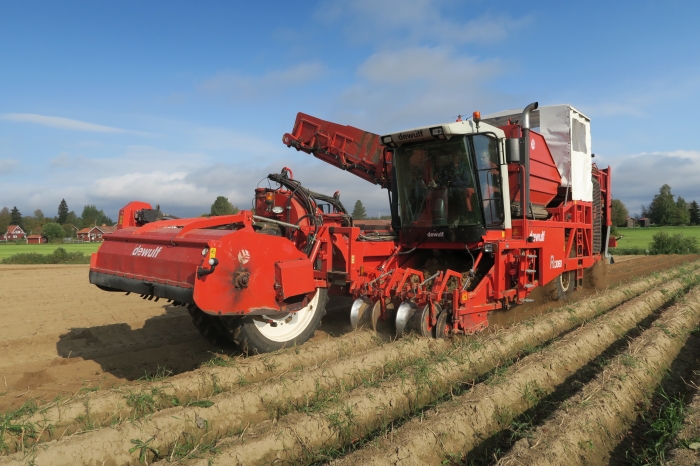 year model 2007

Dewulf RQ 3060 potato harvester. (Dewulf R3060 RQ 3060 3060)
2 row selfpropelled with bunker.
Year model 2007. 3600 hours.
Deutz 330 hp diesel
1650 mm wide harvest channel.
Adjustable row distance.
Auto nivelling of the machine.
7 ton bunker.
Automatic bunker filling.
Automatic central greasing and bunker chain oil dripper.
Double hedehog belts. Lower hedgehog belt new 2016.
Front haulm topper / haulm chopper
Updated computer 2016
Haulm web / deviner web. New 2016.
Inspection table for manual sorting with stone channel.
Stone soil conveyor belt.
Claas cabin with Aircondition etc.
Good condition, ready for harvester. Immediately available!
Please see below movie from harvest season 2016:
Please contact us for more info and price!