3862 Grimme SF150-60 UB XXL 2 row self propelled potato harvester with bunker - SOLD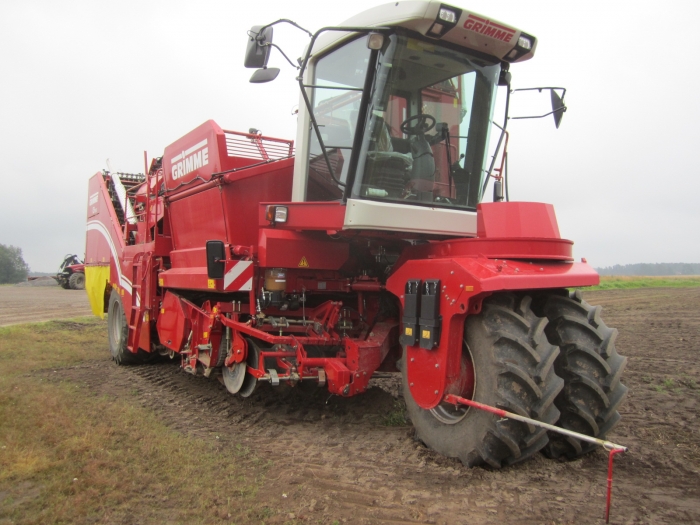 year model 2011

Grimme SF 150-60 potato harvester selfpropelled model UB XXL. Year model 2011 in very good condition. 2 rows with bunker.
4 seasons work. 700 hectares total. Mercedes Engine 205 kW.
18600 kg total weight.
Tires front: 620/75R30 double tires
Tires back: 800/55R30.5
1500 mm first web.
2 part share.
Row width is 75 cm (but could also work on 80 cm.) Stone release equipment of share.
Hydraulic depth control of share.
Hydraulic speed adjustable of first web.
First web 45 mm, second web 40 mm. (But they have several extra webs to the machine also.)
XXL cleaning system.
UB Haulm web Hydraulic adjustment of rubber finger cleaning system.
Stone box
7,5 ton bunker. Hydraulic operated box filling device.
CCI-200 data box.
Automatic greasing
Cameras
The machine is in very good condition. Please call for more info!
Please contact us for more info and price!