3671 Dewulf RA3060 selfpropelled potato harvester - SOLD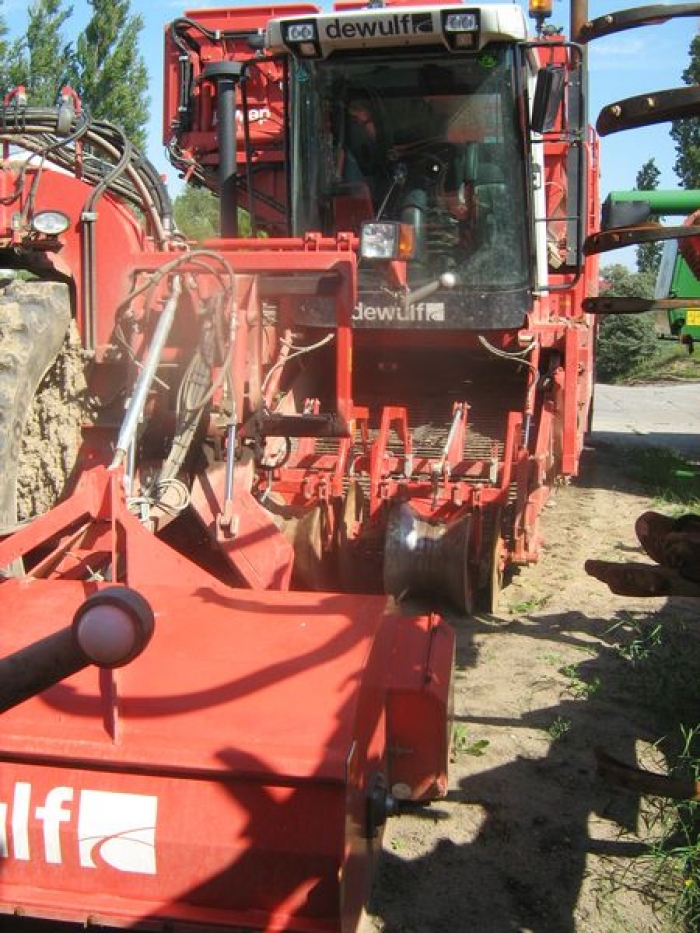 600 hours, year model 2010 FOR SALE NOW

Dewulf RA3060 2 row potato harvester selfpropelled year modell 2010.

600 hours
Equipped with axial roller table. (Easy changeable by a easyclean module alternatively transport web when the condition accept that. Change time is 20 minutes.
Haulm topper.
Double hedgehog belts.
Deutz 330 hp 6 cyl engine.
Sorting space for manual sorting for 4 persons.
Claas combine.
Cameras with monitor.
7 ton bunker. Also unloading by running.
mm. mm.

Machine should be sold DIRECTLY.


See RA3060 running at following link:

Please contact us for more info and price!