3597 Juko Midi Supermidi potato harvester - SOLD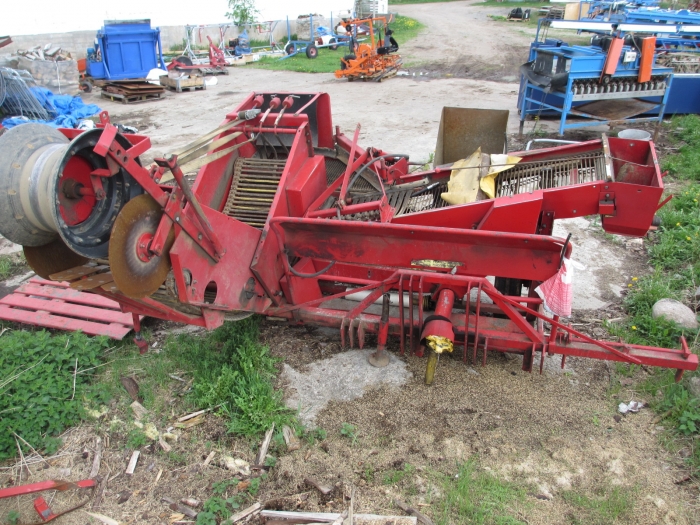 mounted for filling directly into bags or boxes

Juko midi potato harvester for filling directly into boxes or bags on the machine.
Equipped with hedgehog belt and platform for filling directly into sacks or bags (bag equipment mounted on the machine) alternatively filling directly in smaller or bigger boxes.
The machine has run little and is in very good condition.
Please see the product video for the JUKO
Please contact us for more info and price!