4113 EMVE storage system with Trevira Sacks - SOLD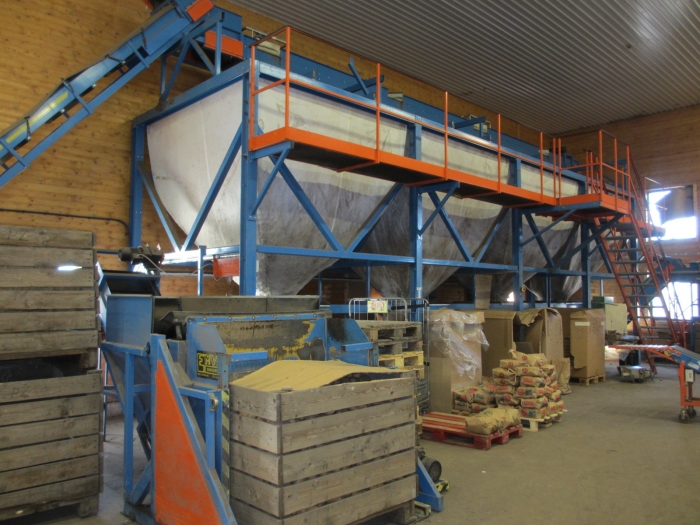 complete EMVE packaging house equipment no 4111-4114

Complete EMVE storage system with four big Trevira bunkers for ready storage before packaging. Part of whole packaging house with number 4111-4114. All parts could be sold together or as parts.
Consist of:
EMVE double feeding conveyor for feeding to Storage system.
EXTRA EMVE feeding system with EMVE box turner hydraulic with bunker. For an extra feeing to the plain conveyor for special assortments, such as unwashed potatoes etc.
EMVE plain conveyor above storage system for feeding into the different silos.
EMVE fall breakers in the Trevira sacks ( silos.
Button plain conveyor for further transport of product to the packaging line.
Comes complete with platforms, stairs etc.
The line is in good condition, Could be sold complete as above or as separately items.
Please contact us for more info and price!