3563 Mafex complete stationary spraying applicator - SOLD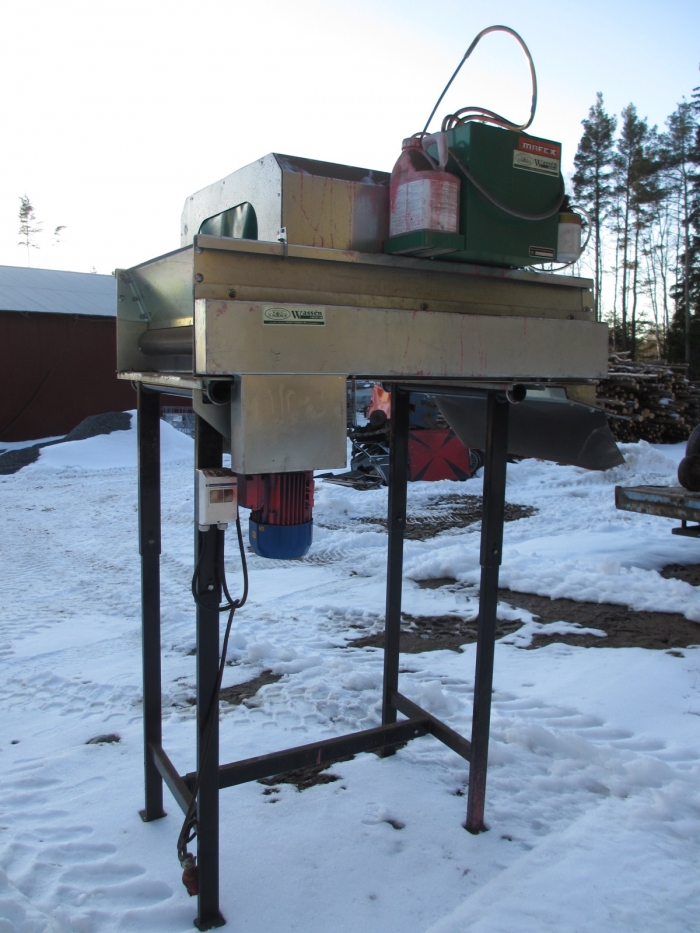 Mafex Mantis ULV complete spraying applicator for stationary spraying liquid pesticides of seed potato.
Complete equipment with roller table and applicator equipment.
The line is in good condition.
--
Polverizzatore di precisione per il trattamento di antiparassitari non diluiti
Pulvérisateurs ULV fins MAFEX - Pour l'application de produits phytosanitaires liquides
Pulverizador fino ULV para esparcir productos fitosanitarios líquidos
Please contact us for more info and price!