3524 EMVE potato storage line - SOLD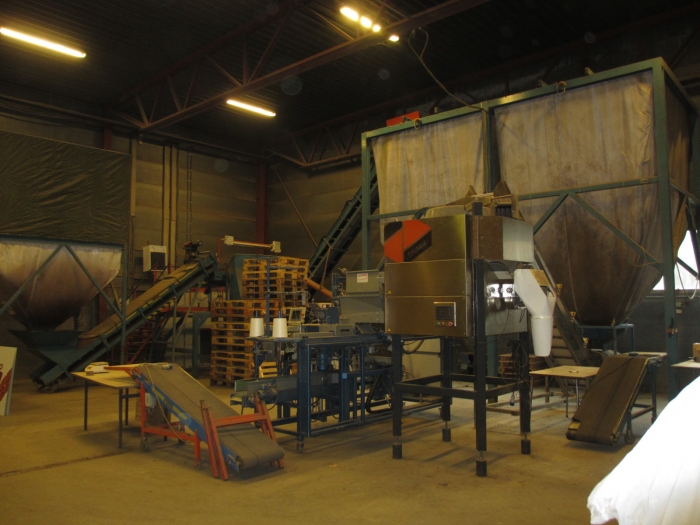 box turner, inspection, storage hoppers

Complete Emve line for manual grading of potatoes and other root crops and storage for potato and vegetables.
Emve box turner with hopper 2300x2300 mm
Feeding elevator
Manual inspection table for manual sorting.
Long feeding elevator to hoppers
2 big Trevira hoppers for potato storage 2850x2850 mm about 4600 mm high.
Equipped with conveyor in the top.
Please contact us for more info and price!