3486 Grimme RH 16-40 receiving hopper year 2009 - SOLD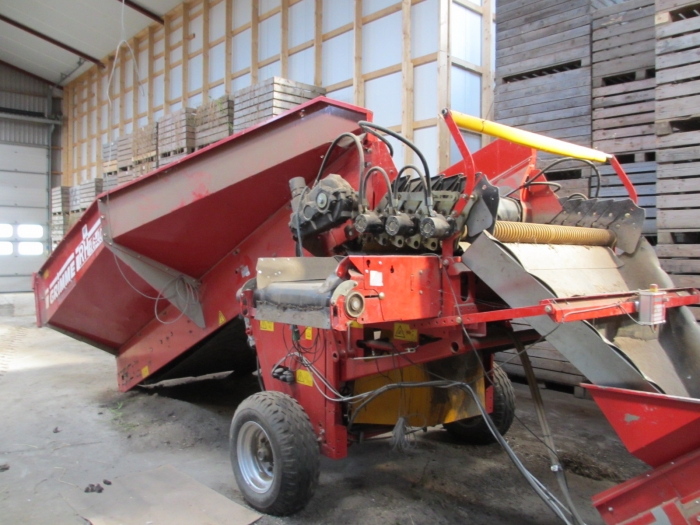 Can be sold together with complete Grimme grading line WG900

Grimme recieving hopper model RH16-40.
Equipped with soil removal rollers. Year model 2009.
(Can be sold with complete Grimme screen grading line, 3 pc of WG900 screen graders 90 cm wide for grading into four sizes. Equipped with rubber screens for very gentle handling of the potato, please see machine no 3487.)
Please contact us for more info and price!