3481 Mafex complete stationary spraying applicator - SOLD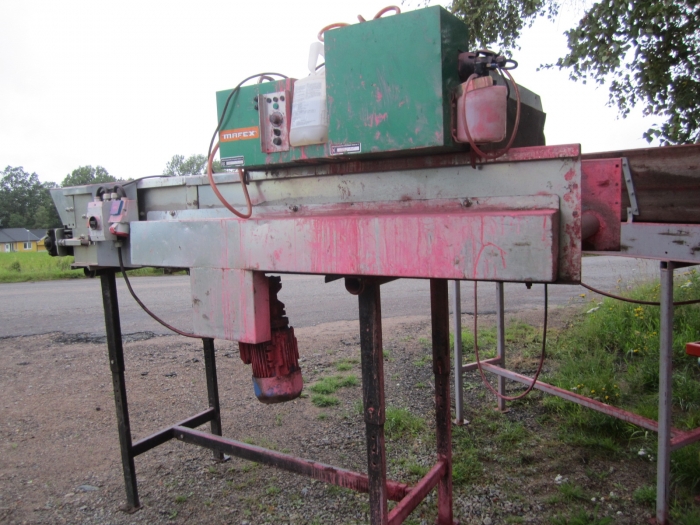 Mafex Mantis ULV complete spraying applicator for stationary spraying liquid pesticides of seed potato.
Complete equipment with roller table and applicator equipment. Alone standing reversible conveyor for filling into boxes or big bags on both sides.
The line is in good condition.
Year model 2001.
--
Polverizzatore di precisione per il trattamento di antiparassitari non diluiti
Pulvérisateurs ULV fins MAFEX - Pour l'application de produits phytosanitaires liquides
Pulverizador fino ULV para esparcir productos fitosanitarios líquidos
Please contact us for more info and price!