5248 Sorma S&B net clipping line with weigher - SOLD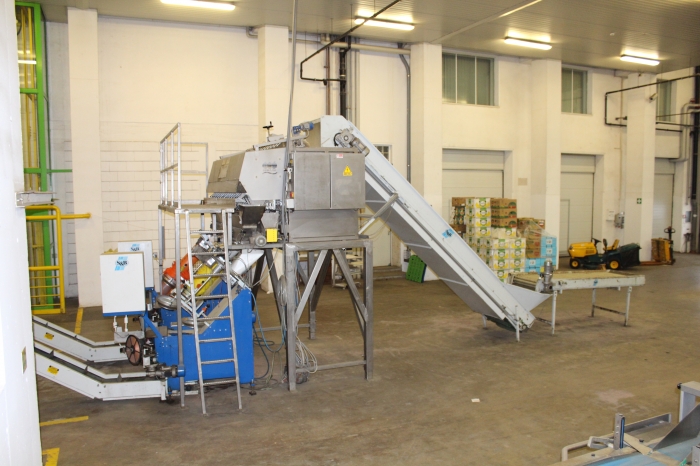 Sorma 14 head weigher with 2 pc net clippers

Big packaging line for fruit potato onions, citrus fruits etc into net bags.
Sorma S&B CP 814 linear multihead weiher with 14 buckets.
Consist of:
Inspection roller table for manual sorting.
Sorma Feeding conveyor
Sorma S&B CP814 B+B computer weigher with 14 buckets.
Double cross onveyor for feeding of 2 net clippers
2 pc S&B Sorma AT 5E AT5E net clip net baggers with wine glass label
2 pc S&B Sorma bag coneyors Sorma CTR-121
Year model 2006.
Please contact us for more info and price!