5240 Schouten onion grader / potato sorter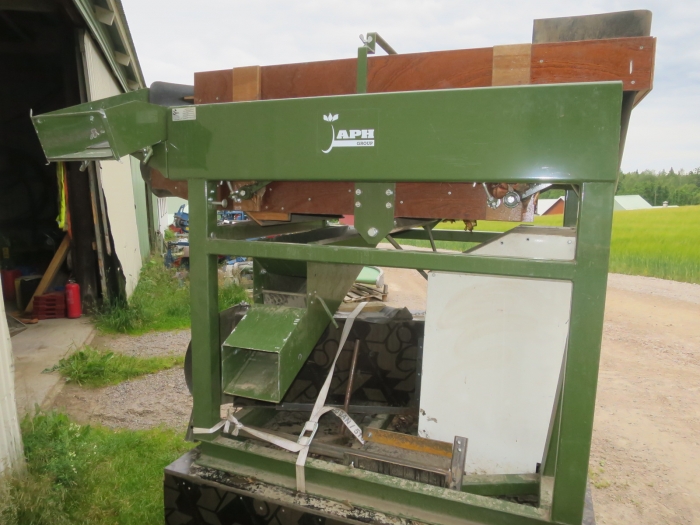 Schouten TR 4 Sizes year 2009

Schouten TR potato sorting sizer grader potato grading sizing
Equipped with extra sieves for onions.
1 pc soil removal sieve
3 pc sieves for potato/onions
Sieves dimensions 75x100 cm.
Sieves: 40mm steel, 45 mm steel, 50 mm PVC, 60 PVC, 70 PVC. +2 pc round sieves onions.
Also suitable as pre grader.
Year model 2009 very little gone in good condition.
Please contact us for more info and price!