3783 Sormac onion peeler USM-1 - SOLD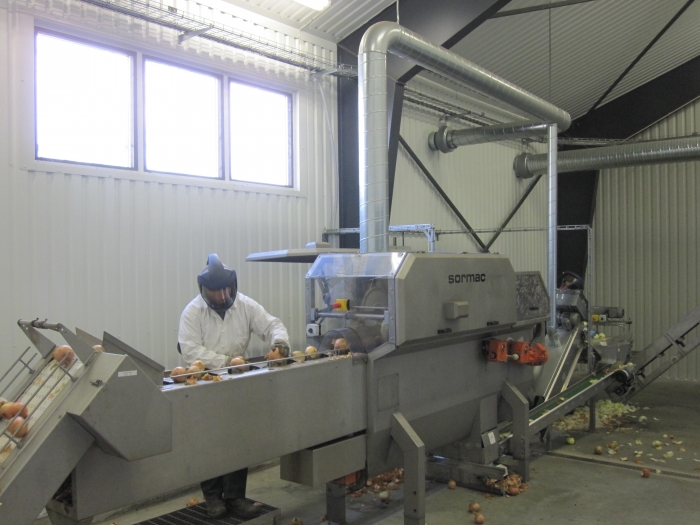 Complete Sormac onion peeling line for onions.
The machine is in good condition. Incuded is the feeding conveyor to the machine and conveyors named in picture. 1-5
Feeding conveyor to the machine
Main peeler machine.
Small conveyor at the ground for onion waste.
Conveyor also for waste.
Conveyor for ready product.
There is a electrical panel mounted on the machine.
The electrical panel mounted back is for steering other machines, not this, so it is not included.
Year model 1999.
Please contact us for more info and price!