4035 Gaspardo onion seeder / vegetable seeder pneumatic 7 row - SOLD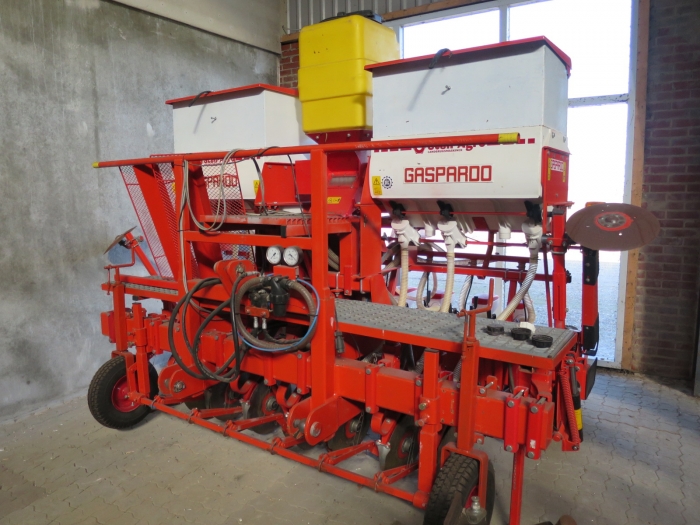 year 2011 in new condition. Fertilizer equipment

Gaspardo pneumatic special seeder for vegetables.
7 rows year model 2011. In very good new condition, has gone very little.
Equipped with discs for seeding onion, can be equipped for seeding carrots, red beets, etc etc.
c/c wheel 2350 mm.
Adjustable row distance. rows can be demounted if want to use with fewer rows.
Double fertilizer units for application of fertilizer both in the row and in between. 7+6 fertilizer bills.
Please contact us for more info and price!