5660 Finis knife peeler for potato and root vegetables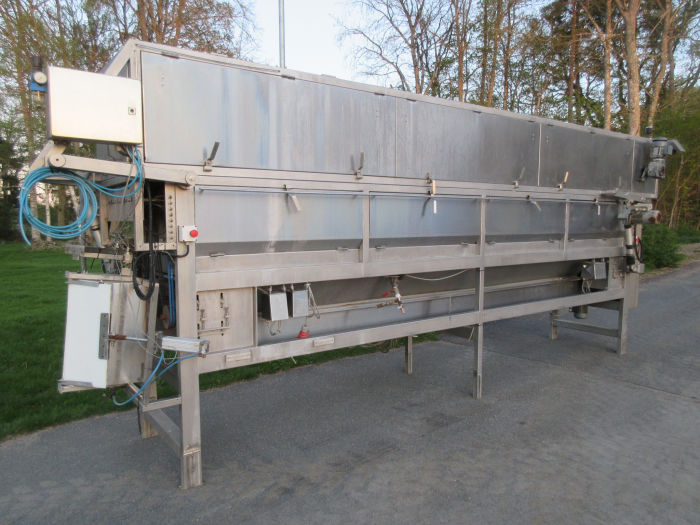 Finis KGSCH 96 discs high capacity potato peeling machine

Finis KGSCH potato peeler for potato peeling and for different root vegetables
Continuous Knife Peeler
Perfect knife peeling result.
96 disc high capacity machine.
Electric cabinet
Infeed dosing hopper. (Demounted on pictures)
Waste auger screw conveyor
Very high capacity in combination with a carborundum peeler.
Small finis knife peeler for spare parts also included. (please see last photos)
KSCH is the Prior model to the Finis blade potato peeler.
Please contact us for more info and price!