5422 Tenrit plus C16 carrot peeling line with top and tail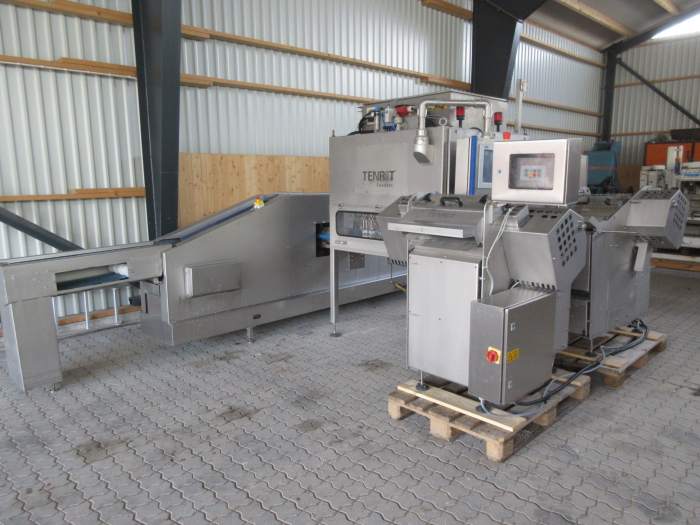 High capacity carrot processing line

Tenrit carrot peeler complete Peeling line Tenrit C 16 PLUS. Tenrit complte arrot peeling and cutting line.
Complete line with top and tailing unit for long and oval shaped products.
Consist of:
Tenrit ELV infeed part feeding belt. (Can be completed with stepflow feeding unit.)
Tenrit feeding singulating unit for before knife peeler.
2 pc of Sormac V belts infeed belts for peeler.
Tenrit C16 Knife peeler with double units for high capacity.
Transport belts for outfeed (last picture)
2 pc Tenrit TTP top and tail and piece cutter units.
Extra long Sormac V feeding belt can be sold to the line.
Complete line for peeing of carrots cubumber asparagus peeler etc. Year model !
Please contact us for more info and price!