5410 Traxxel ice plant line complete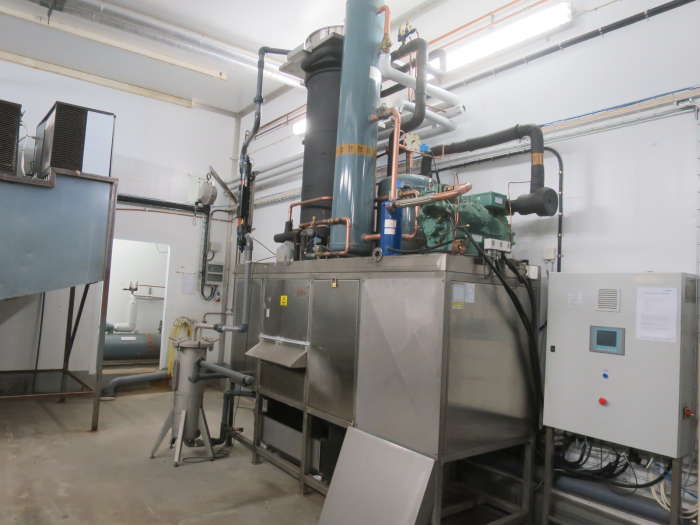 Complete Traxxel ice making plant with screw feeders from Water treatemt products LTD

Traxxel ice production line.
Complete line for manufacturing of ice for food purposes etc.
Complete with condensator, electric cabinet etc.
Traxxel 163T - D38 L2000
year model 2015.
Can be sold with the storage bunker with 3 bigger screw feeding units from Water treatemt products LTD
and also Masek vertical bagger for a complete line / ice production plant Traxxel.
traxxel fabricadoras industriales de Hielo
Please contact us for more info and price!