5334 WE BUY YOUR USED MACHINES FOR EXPORT Potato vegetable fruit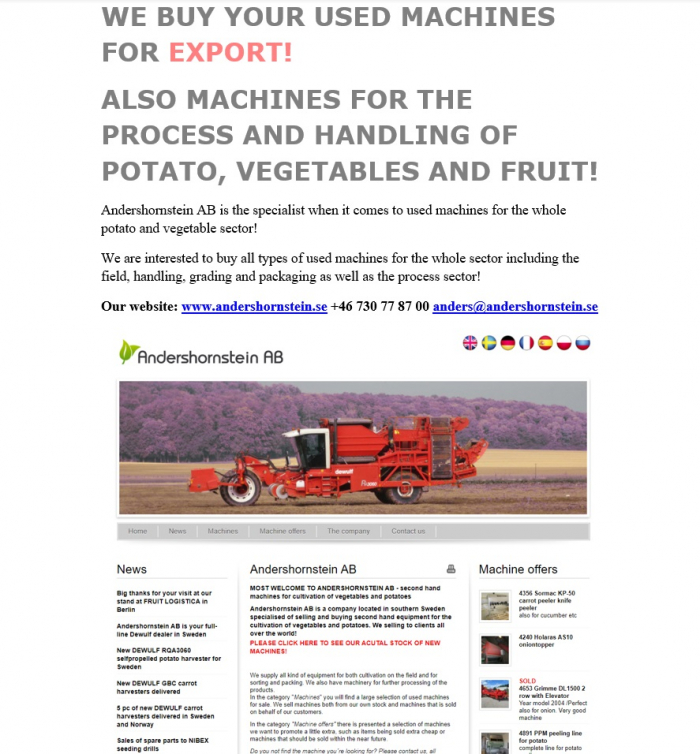 PROCESS MACHINES AS WELL AS HANDLING AND FIELD for vegetables potatoes and fruit

We buy your used machines for EXPORT for potato vegetables and fruit!
Also machines for process and refining of potatoes, vegetable and fruits.
Please fill in the form below for an further contact!
For the moment we have big demand of used machines for process of potato and vegetables, such as peeling lines, washing lines, packaging lines etc for EXPORT!!
Just example of Machines we are looking for at the moment:
Sormac peeling lines
Sormac automatic weigher
Newtec weighing machines
Upmatic paper baggers
Limas all type of machines
Urschel cutting machines reduction machines
Miedema and Grimme receiving hoppers
Marcelissen machines
Download more pictures (PDF)
Please contact us for more info and price!