4906 Tenrit peeling line for carrots etc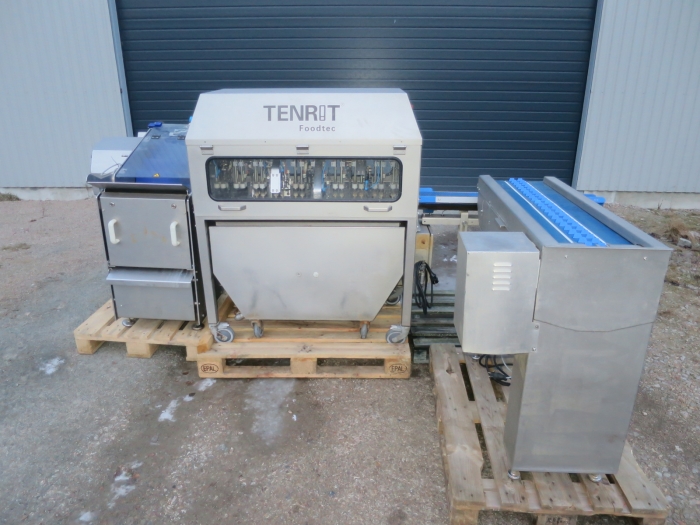 carrot processing peeling/ top tail line year model 2014

Tenrit complete processing line for carrots, cucumber, asparagus and other long shaped vegetables. Tenrit asparagus knife peeler. Vegetable knife peeling line.
Tenrit ELV 8 infeed singulation conveyor belt for singulation of the product.
Tenrit VB1000 V belt for feeding into peeler.
Tenrit SOLO carrot peeler vegetable peeler universal knife peeler for different products.
Tenrit TTP top and tail tailer and piece cutter for carrots etc. Tenrit carrot top and tailer
Line in good condition, (not cleaned on photos) year model 2014.
Please contact us for more info and price!