4602 LIMAS complete peeling factory for potato - SOLD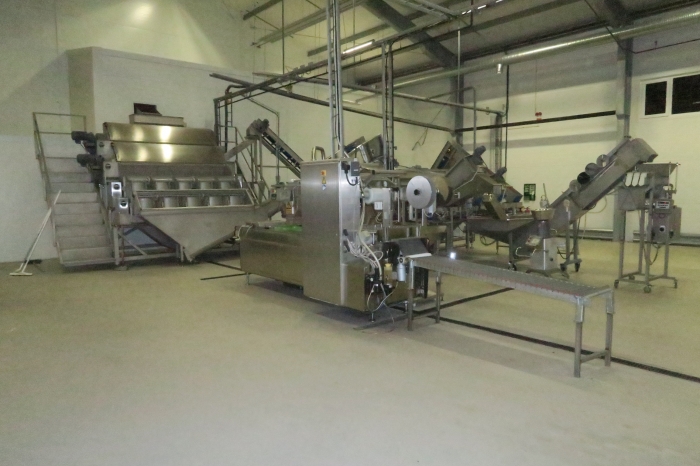 Very good condition, Complete line

Limas peeling factory for sale. Including Limas step peeler with knife step.
Consist of:
Box turner and feeding conveyor
Washer/destoner with screw conveyor
Peeler with four step (two carborundum and two knife steps.)
Pump for waste from peeler
Screw from peeler
Inspection table
Return conveyor from inspection up to peeler.
Conveyor
Roller grader for three sizes, also with by-pass
Storage bunkers small 3 pc with feeding screws.
Electrical weighers 2 pcs. (and additional carrousel weigher.)
Multivac R145 R 145 thermoforming packaging machine for 5 and 7 kg bags.
Complete electrical cabinet for all steering.
Complete pneumatical equipment.
Big assortment of spare parts will follow.
Please contact us for more info and price!