4386 Sormac onion peeler USM-100A - SOLD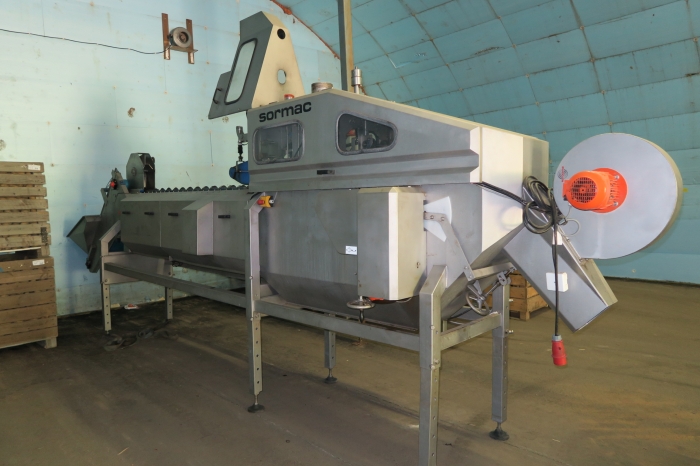 complete line for peeing onions

Sormac USM-100 USM100 USM-100A onion peeling line.
Complete line for fast peeling of onions:
Consist of:
Feeding bunker stainless steel
Inspection roller table for manual sorting.
Onion peeler with feeding belt. Capacity up to 100 pc of onions / minute!
the line is ready for running. Much new parts.
Please contact us for more info and price!