4237 Turatti Transverse slicer K6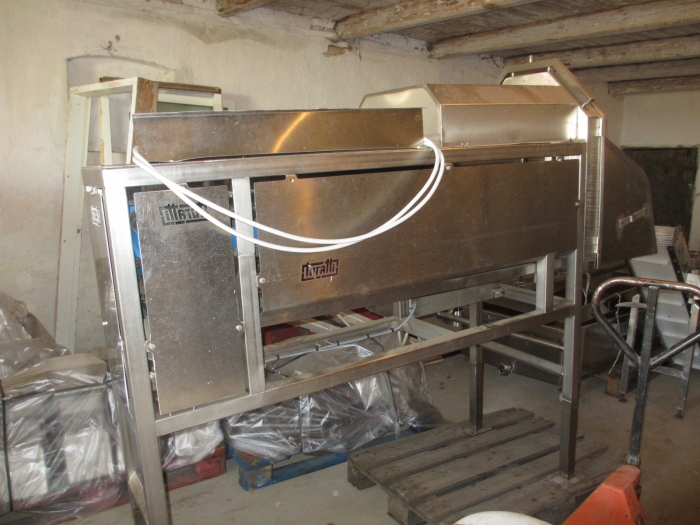 good condition
The transverse slicer mod. K6, with its unique concept and innovations in the field of cutting technology, sanitation and user- friendliness, sets new standards for the transverse slicing of leafy vegetables and different oval-shaped and elongated food products. The product (salads, celery, cucumbers, carrots, zucchini,...) is fed on two "V" high speed feed belt. From here the product moves to the rotating slicing wheel. In fact the cutting size of the vegetables or fruit is determined by the combination of the type and speed of the cutting wheel, the number of knives on the cutting wheel, and the speed of the conveyor belt.
The main advantages and features of the system are:
High capacity combined with a good cut quality.
High flexibility and the possibility to adjust the speed of the conveyor and of the cutting head.
Features a wide selection of slice thicknesses, continuous operation for an uninterrupted production.
Designed for easy sanitizing operation and maintenance.
Please contact us for more info and price!