3889 Nibex 300 4 row precision seeder - SOLD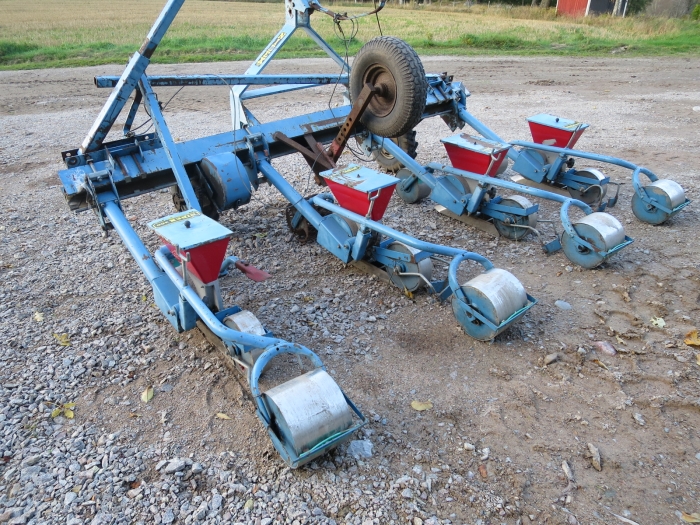 4 row Nibex seeding machine precision seeder. model 300. 2500 mm wide. Adjustable row distance.
Equipped with no 16 seeding discs for carrot seed etc. Can be equipped with other discs for seeding of all different kinds of vegetables.
Markers.
Very good condition.
Please contact us for more info and price!