4641 Asa-Lift T-140B carrot harvester 4 ton bunker - SOLD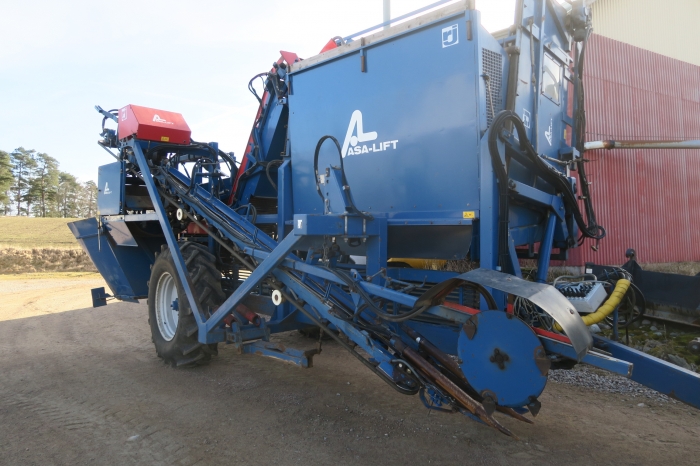 cross web for box filling

Asa-Lift T140-B 1 row carrot toplift carrot harvester with bunker. Equipped with cross web for box filling.
4 ton Bunker with bunker optimizer.
Hydraulic rotating torpedoes.
Hydraulic rotating root cleaners
Long harvest belts
Row height automatic
Row following automatic
Hydraulic roller below knifes
Hydraulic belt tensioners
Hedgehog belt
Automatic height sensor to elevator to bunker.
Wheel steering
Wheels: 18.4 R30
Row divider (Cutting discs between the rows.)
Complete overhauled 2013. (Knifes, pressure rollers etc was changed.)
Have gone max total 25 hectares after that.
Cross web for filling of boxes, new manufactured in 2013.
Please contact us for more info and price!