4016 Asa-Lift carrot harvester T-120B 1 row with bunker - SOLD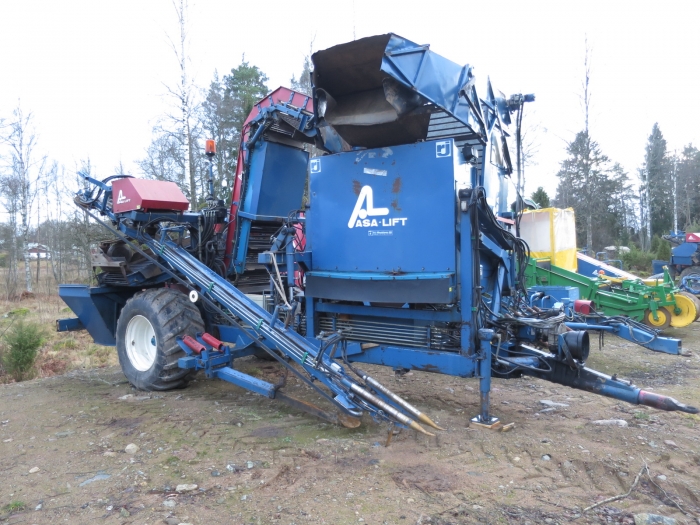 Asa-Lift T120B.
Carrot harvester 1 row trailed toplifter with bunker.
Hedgehog belt.
Hydraulic rotating torpedoes.
Big wheels: Trelleborg twin 600/55 26.5
Wheel steering
Auto depth control
Auto row following
New belts that has gone 5 ha.
Cross conveyor below knifes newly changed.
Stone release.
Machine is in good condition. Has gone in operation until December 2014.
Please contact us for more info and price!