5262 Sormac KP-60 carrot peeler knife peeler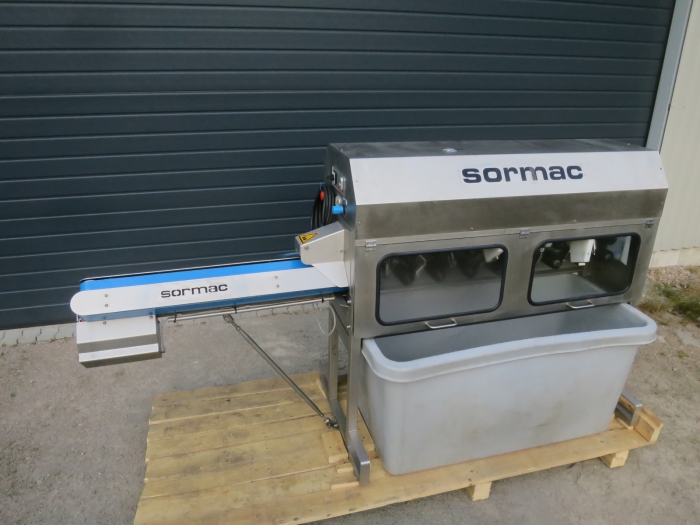 with V-feeding belt

Sormac KP60 knife peeler for carrots cucumber etc. oval long shaped products.
Sormac KP 60 peeling machine with V-belt infeed belt for higher capacity.
carrot knife peeling knifes for knife peeler of carrots.
Good condition, year model 2015.
Please see it running here:
Please contact us for more info and price!